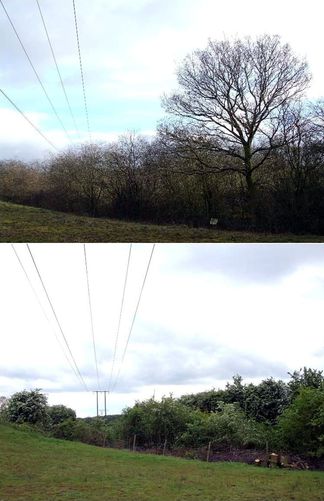 Tamworth, Warwick­shire
Tree clearance near heavy goods railway
This site crossed a private railway. This work was completed with safety being the primary concern whilst ensuring no disruptions would be made to the use of the busy railway used for transporting heavy goods throughout the country.
A long term clearance was achieved for storm resilience by felling the oak tree as well as achieving a safety clearance from the lines by felling other trees under the lines at the same time for efficiency.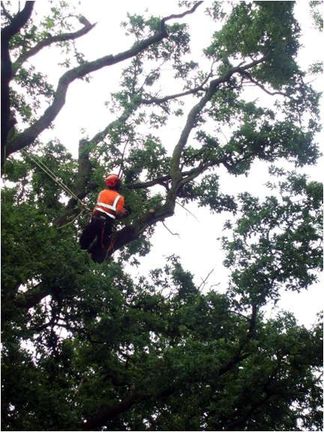 Two mature oak trees were reduced for storm resilience on an overhead power line circuit with a road closure to complete the work safely.
The trees were pruned rather than felled as long term clearances could still be achieved. It was desirable to retain the trees due to their ages, size, form and enhancement to the immediate landscape. The customer was keen to retain as much crown as possible and for the work to be done sympathetically to maintain an attractive form. A long term clearance was gained whilst also meeting the expectations of the customer. It is hard to see any significant change to the tree crown!!